Current / Upcoming Fundraisers
If you have fundraising ideas that may benefit RAM, please let us know! Here are our active / scheduled campaigns:
Beard Papa Cream Puffs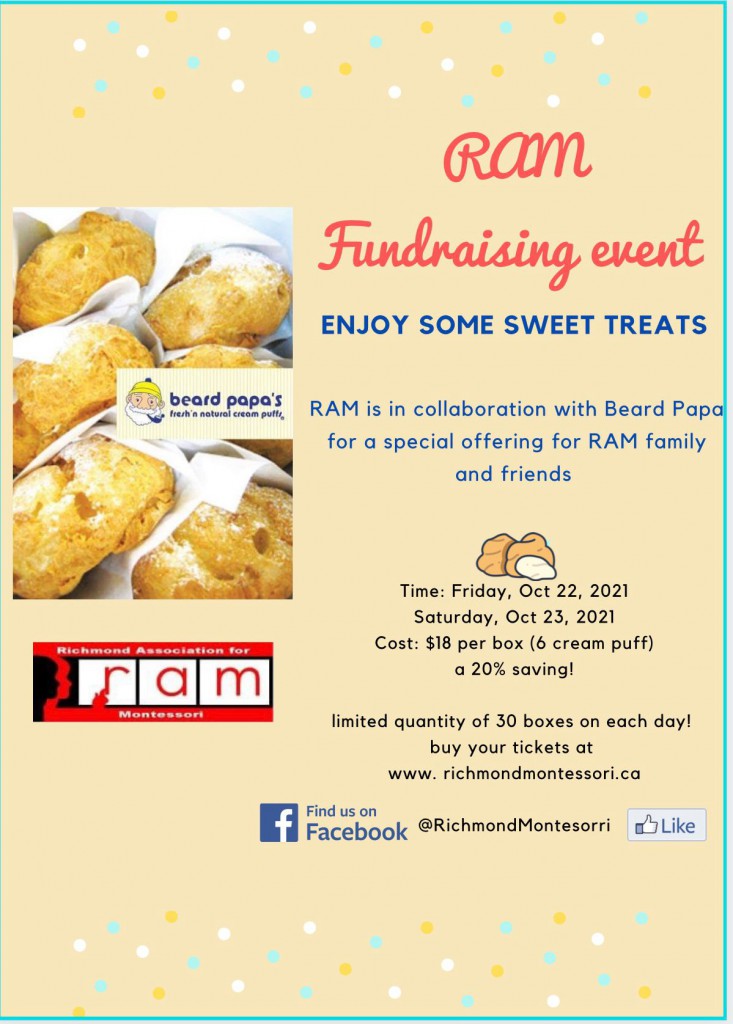 Richmond Association for Montessori is in collaboration with Beard Papa's Sweet Cafe for a special offering for RAM family and friends at a limited quantity of 30 boxes available on each day!
Please fill out the order form here: http://bit.ly/BeardPapaOct2021
Send payment via email transfer to: info@richmondmontessori.ca. Please include your name, phone number and quantity in the message box of the email transfer.
You will receive a copy of your response via email.
RAM Mask Fundraiser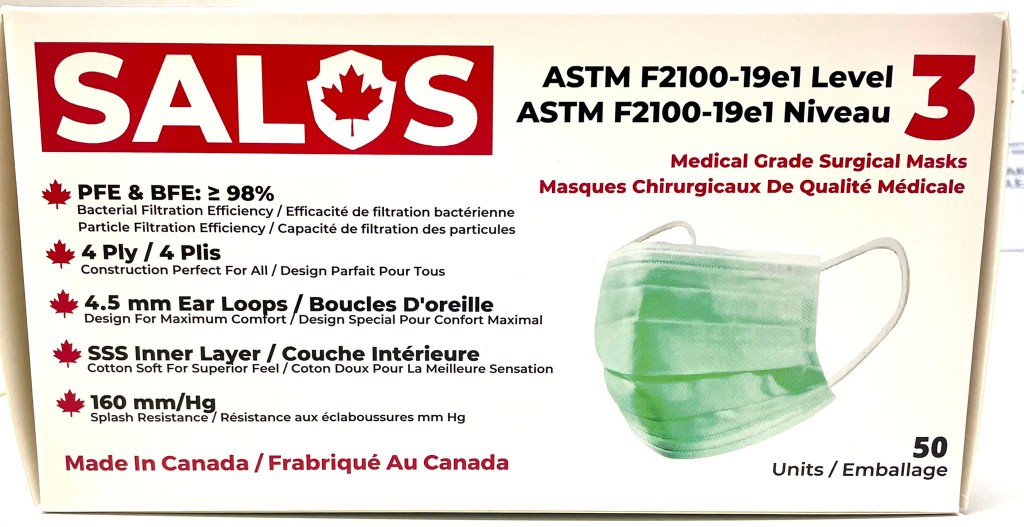 RAM is fundraising and selling adult and kids disposable masks at a special price. These masks are made in Canada!
Prices are:
$10 for adult masks (limited to a total of 300 boxes)
$12 for kids masks (limited to 45 total boxes only)

Adult masks are Medical Grade ASTM level 3 that's 4-ply which typically retails for $25/box. Kids masks are Surgical Grade ASTM level 1 which is 3-ply and usually retails for $23.99/box.
We are accepting orders now until our current quantity sells out. Deliver is around the week of October 24th.
If our current quantity sells out, we may be able to secure more priced at $1 to $2 more per box (still a great deal!). Please fill out this form if you're interested!
https://docs.google.com/forms/d/e/1FAIpQLSfT7BWA_4zymyDhPQ3TZIT5GV-2r5Sn47B0PEl1xwb2w1ytAw/viewform
If you have any questions, please contact us at info@richmondmontessori.ca
FlipGive 
Our campaign runs all year long, click through to get to your shopping needs. You can also get e-Gift cards!
https://scotiabankhockeyclub.flipgive.com/f/1172093
You can also download the app and join our team with code: YQDJ7F
Right now they have a "Bonus Give Event" on until October 17th!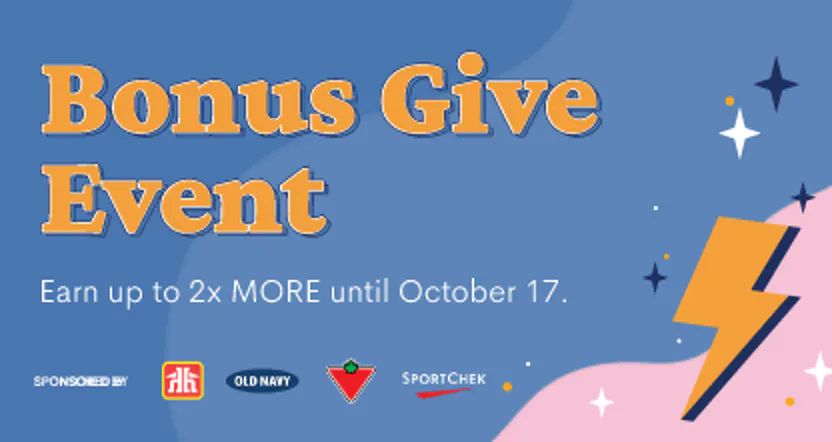 Mabel's Labels
Mabel's Labels are durable, made in Canada labels. To help with RAM fundraising, select "Support a Fundraiser." Type in "Richmond Association for Montessori." Shipping is always free!
https://mabelslabels.ca/en_CA/fundraising/support/
Just in time for the fall weather and Halloween, Mabel's Labels is offering 10% off Custom Reflective Stickers & Glow-in-the-Dark Bracelets!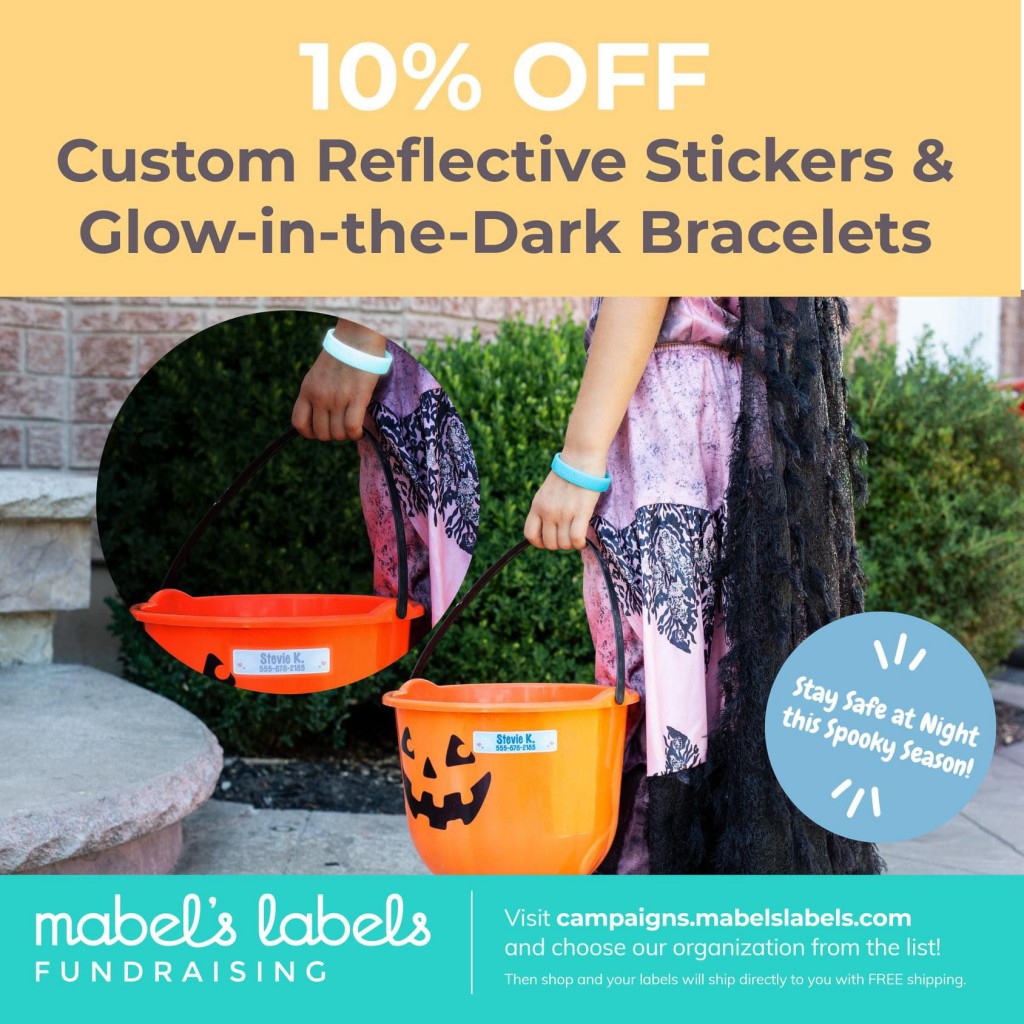 You can start your holiday preparations early and help support our fundraising efforts with Mabel's Labels! The Mabel's Labels Holiday Collection has arrived!