Current / Upcoming Fundraisers
RAM Mask Fundraiser
SOLD OUT!
RAM is fundraising and selling adult and kids disposable masks at a special price.
Prices are:
$10 for adult masks (yellow)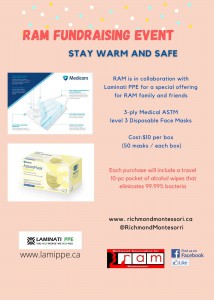 The adult masks are Level 3 ASTM 3-ply disposable made by Medicom and are used in medical clinics and hospitals in Canada. Most dental and medical clinics use Medicom.
Children's masks are now sold out!
Children's masks are Level 1 ASTM 3-ply disposable masks.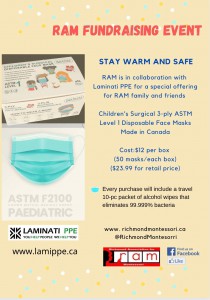 Order here:
If you have any questions, please contact us at info@richmondmontessori.ca
If you have fundraising ideas that may benefit RAM, please let us know! Here are our active / scheduled campaigns:
RAM is now fundraising with Tru Earth!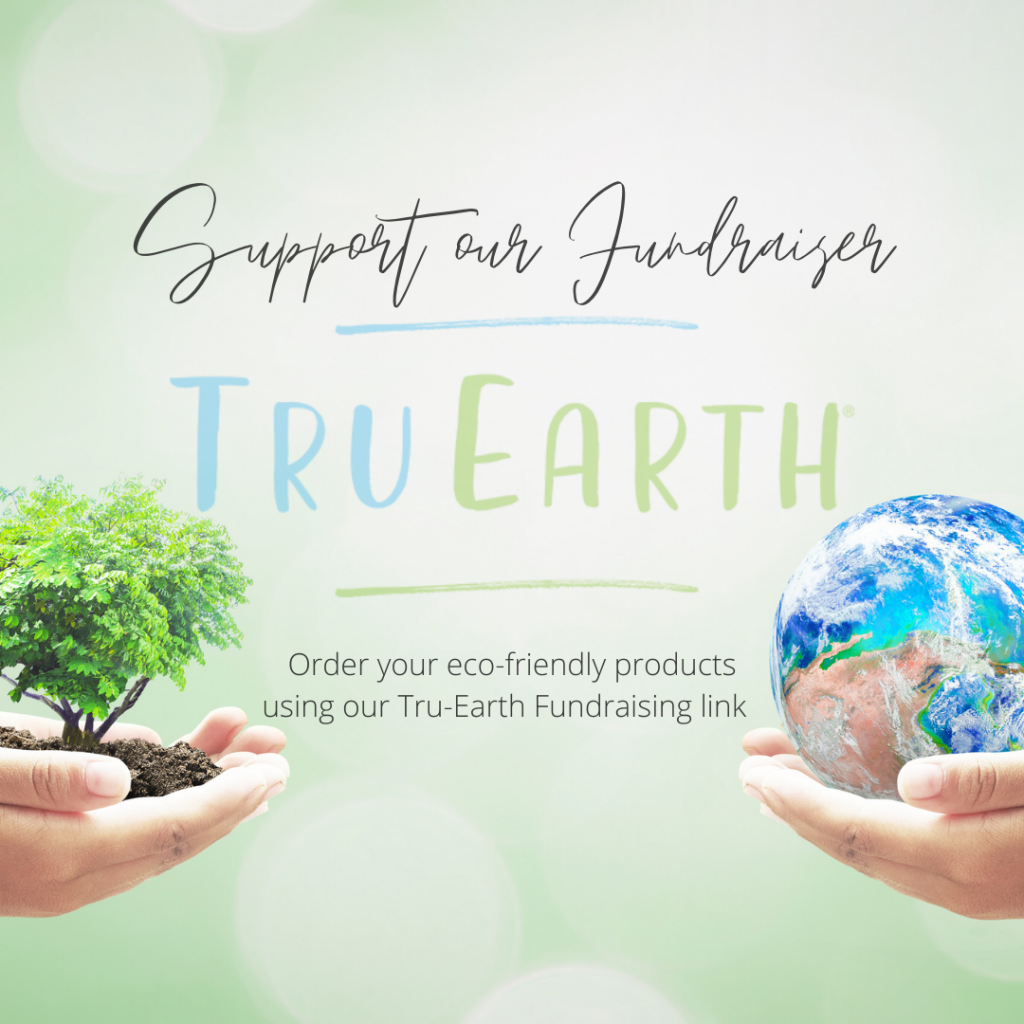 Tru Earth is an eco-friendly laundry detergent that comes in strip formant is made in Canada. Their laundry eco-strips are hypoallergenic.  paraben-free, phosphate-free, biodegradable and vegan.
Tru Earth also sells beeswax food wraps, reusable make-up remover pads, dryer balls and more! Shipping is free!
Follow this link to order from Tru Earth. You'll be helping the environment and supporting RAM at the same time!
https://fundraising.tru.earth/RAM

FlipGive 
Our campaign runs all year long, click through to get to your shopping needs. You can also get e-Gift cards!
https://scotiabankhockeyclub.flipgive.com/f/1172093
You can also download the app and join our team with code: YQDJ7F
Right now they have a "Bonus Give Event" on until October 17th!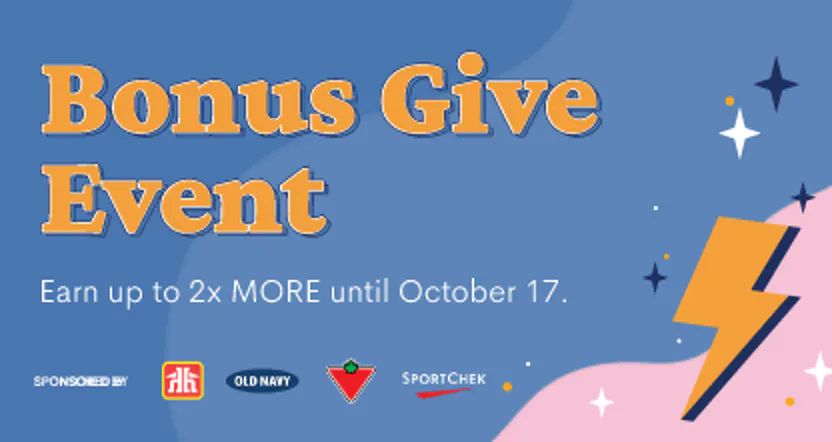 Mabel's Labels
Mabel's Labels are durable, made in Canada labels. To help with RAM fundraising, select "Support a Fundraiser." Type in "Richmond Association for Montessori." Shipping is always free!
https://mabelslabels.ca/en_CA/fundraising/support/
Just in time for the fall weather and Halloween, Mabel's Labels is offering 10% off Custom Reflective Stickers & Glow-in-the-Dark Bracelets!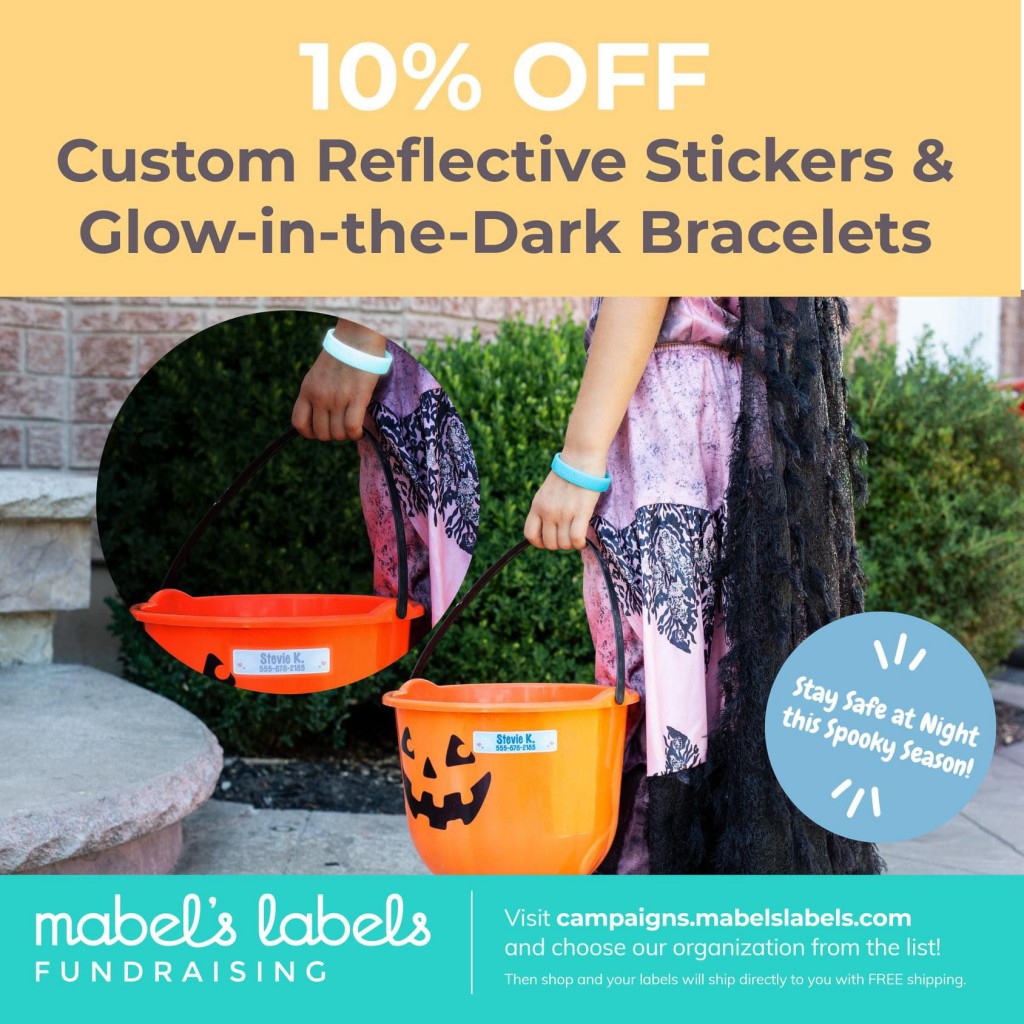 You can start your holiday preparations early and help support our fundraising efforts with Mabel's Labels! The Mabel's Labels Holiday Collection has arrived!