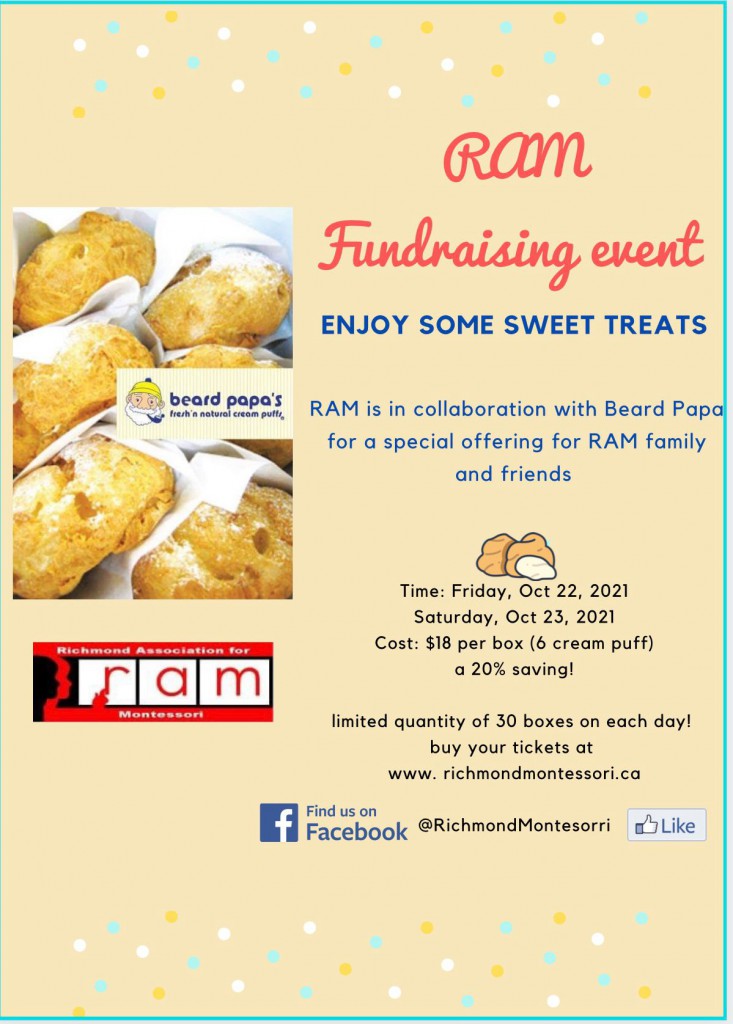 Richmond Association for Montessori is in collaboration with Beard Papa's Sweet Cafe for a special offering for RAM family and friends at a limited quantity of 30 boxes available on each day!
Please fill out the order form here: http://bit.ly/BeardPapaOct2021
Send payment via email transfer to: info@richmondmontessori.ca. Please include your name, phone number and quantity in the message box of the email transfer.
You will receive a copy of your response via email.